Episodes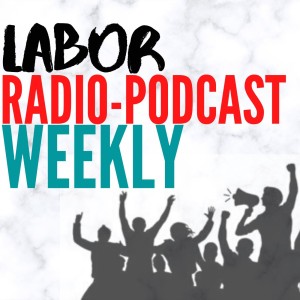 Friday Aug 04, 2023
Friday Aug 04, 2023
Reports on the tentative contract at UPS from the We Rise Fighting podcast and
the Heartland Labor Forum radio show.

Then, Fran Drescher explains in very personal terms, why Hollywood actors are striking, on the SAG-AFTRA podcast.

In our final segment, the Alberta Worker Podcast returns for its second season with a fascinating conversation with Juan Estevez, about his journey from Bogota, Colombia, emigrating to Canada as a child, trying to unionize his workplace, and then running for political office.

Please help us build sonic solidarity by clicking on the share button below.

Highlights from labor radio and podcast shows around the country, part of the national Labor Radio Podcast Network of shows focusing on working people's issues and concerns.
#LaborRadioPod @AFLCIO @Heartland_Labor @sagaftra @ABWorker

Edited by Patrick Dixon, produced by Chris Garlock; social media guru Mr. Harold Phillips.