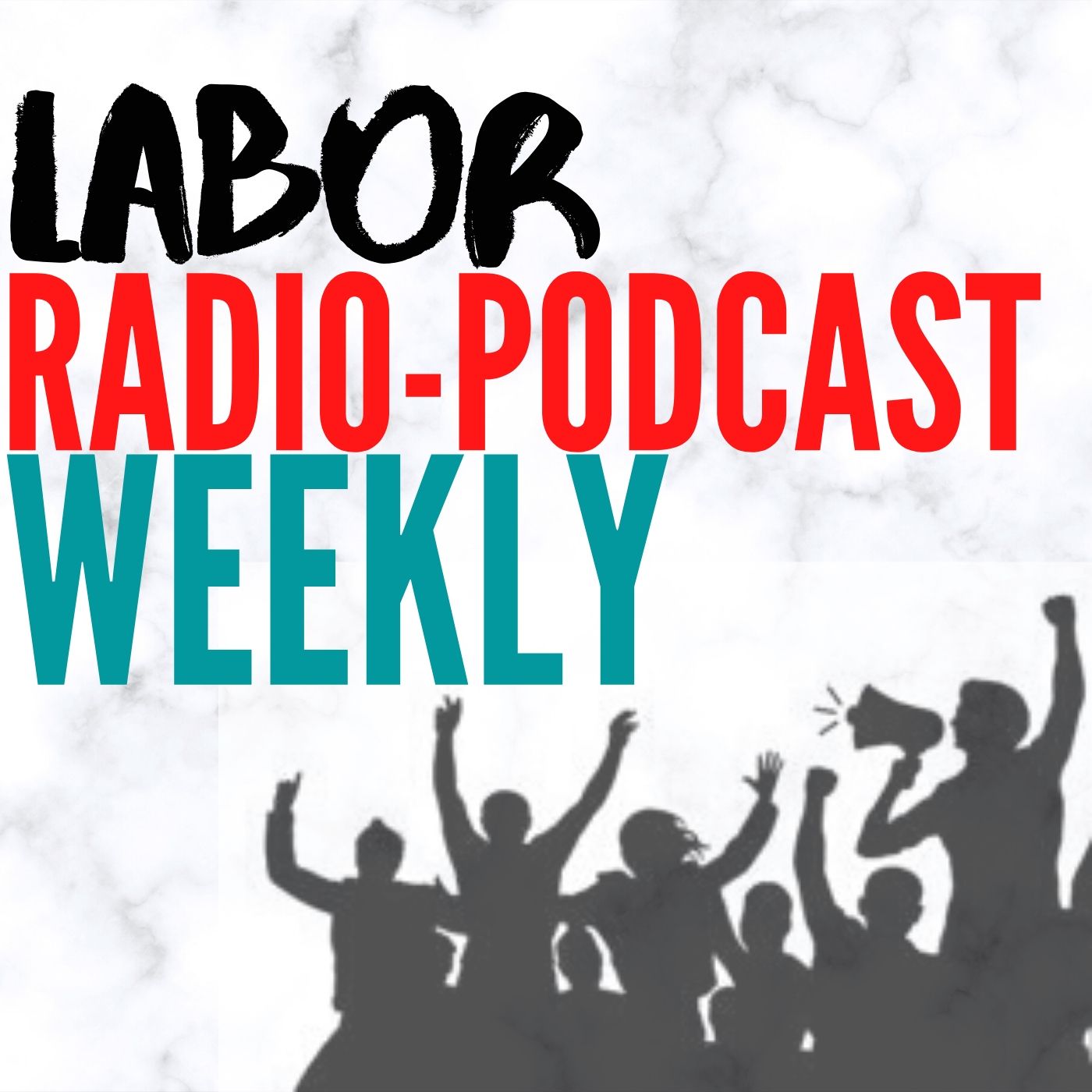 From The Rick Smith Show, Robin Marty of the West Alabama Women's Center
clarifies the reality of the post-Roe v Wade aftermath and what can happen next...Then, what unions should be doing to protect their workers: on The Valley Labor Report, Jacob and Adam discuss the loss of Roe v Wade and the implications other recent Supreme Court rulings have on our rights...The Gulf Coast Area Labor Federation's Linda Morales talks with the Lone Star Labor Pod about the intersection of the LGBTQIA+ and labor movements, the overturning of Roe v. Wade and what union members can do about it. Then, Pride Month is in June, so why is Vancouver USA Pride held in July? Find out on the Working To Live In Southwest Washington podcast. In our final report, Belarus union leaders are under attack; Rudy Porter, Solidarity Center Regional Program Director for Europe and Central Asia, briefed members of the Labor Radio Podcast Network at our weekly meeting. Click here for the LabourStart petition.
This is your Network, and we're building it like a union organizing campaign, one show and one listener at a time; please help us build sonic solidarity by sharing this show; just click on the share button below. Thanks so much!
Highlights from labor radio and podcast shows around the country, part of the national Labor Radio Podcast Network of shows focusing on working people's issues and concerns.
#LaborRadioPod @AFLCIO @radiolabour @RickSmithShow @LaborReporters @TexasAFLCIO @SWWACLC
Edited by Mel Smith and Patrick Dixon; produced by Chris Garlock; social media guru Mr. Harold Phillips.