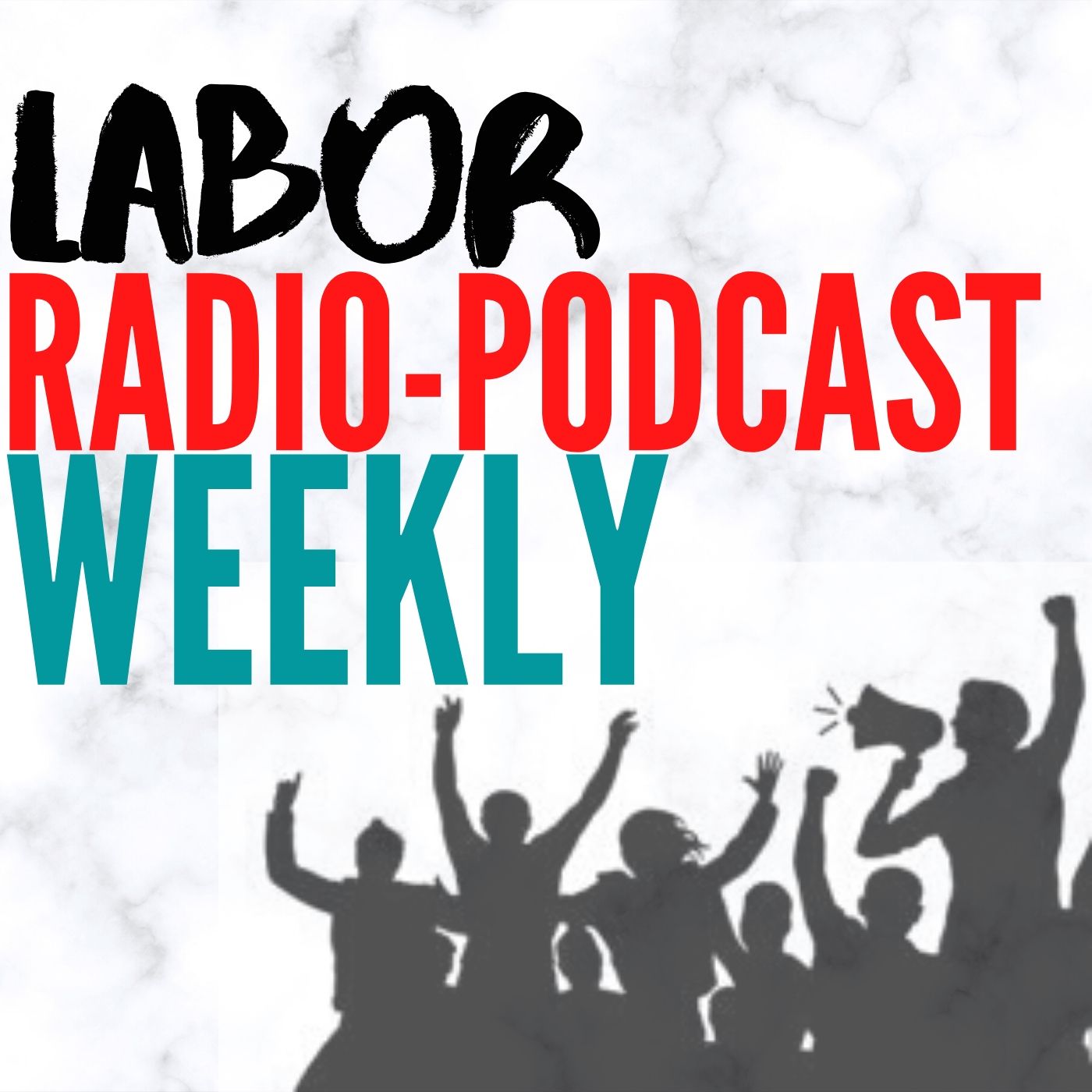 On this week's show, we've got a little bit of everything….
Organized labor in the United States has a very checkered history when it comes to issues of race and gender."
Racial justice, labor and international activist Bill Fletcher on The Heartland Labor Forum…

"If it's in the air, it's in the air, so we all need to work together to make sure that we're all going home as good as we came in in the morning."
Shaun Trude, Safety and Health Project Coordinator for the Machinists, on how workers can protect themselves and how the union is fighting for even more protections amid COVID-19 on the Activate Live podcast…
"In the rest of the industrialized world, you just have a right to your job."
Shaun Richman, author of "Tell The Bosses We're Coming," on the My Labor Radio podcast…
"I do not believe basic income or a guaranteed income is a replacement for the safety net, I believe it's an addition to it."
Labor Express Radio explores whether Universal Basic Income is a solution to help alleviate some of the worst problems of our economy or a distraction from real solutions…
"The government of South Dakota is anti union, and South Dakota was one of the first Right to Work states."
Kooper Caraway, President of the Sioux Falls AFL-CIO on the Working People podcast…
"Workers shouldn't have to bear the brunt of a business model that works only when they are exploited."
On a special extra edition of The Gig podcast, updates on the legal battles by gig workers around the world…
"The train master goes, 'You're doing kind of a fast there, so what's going on? He goes, 'I see your sons are running the engine here. Yeah, you might want to slow that down. That's totally a 10-mile-an-hour yard; you're doing already doing 40."
That's from a brand-new Labor Radio-Podcast Network member, the Tales from Two Blue Collar Workers podcast.
Plus, Frederick Douglass  on "What to the Slave is the Fourth of July?" on Union City Radio.
Edited by Evan Papp of the Empathy Media Lab, a production house, artist's studio and an event space in Washington DC with a focus on labor, political economy, and art & culture. Produced by Chris Garlock; chris@laborradionetwork.org. Social media guru: Harold Phillips