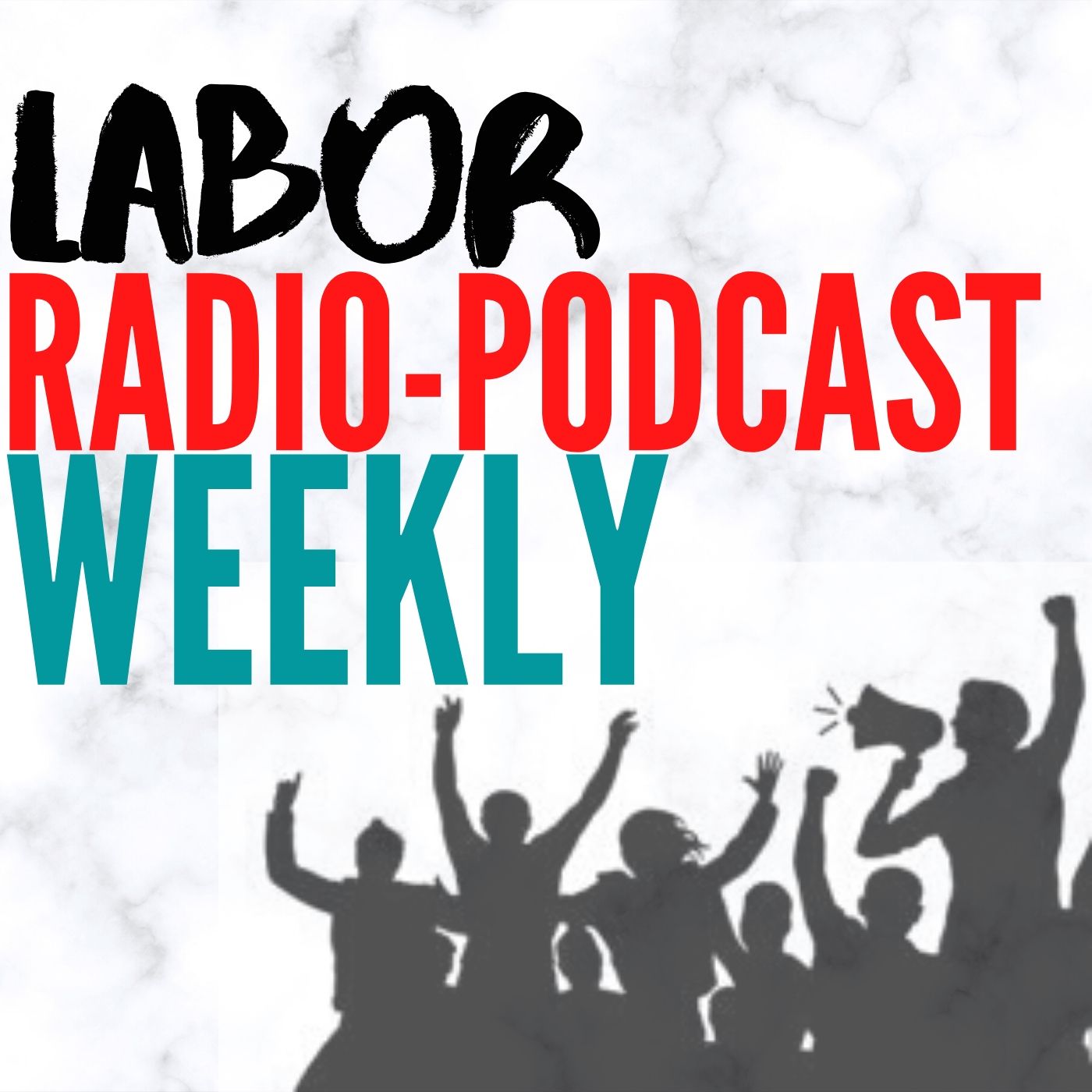 On this week's show, longtime labor activist, author and commentator Bill Fletcher,
Jr. talks about January 6 and the ongoing threat to democracy by right-wing terrorism on the Black Work Talk podcast…Sharon Burrow, General Secretary of the International Trade Union Confederation, takes a global view on the challenges ahead for unions on RadioLabour… Bill Samuel, director of government affairs at the AFL-CIO, on the racist roots of the Senate filibuster on the Your Rights At Work radio show…AFL-CIO Secretary Treasurer Fred Redmond has been out walking picket lines across the country and he reported on those strikes on the America's WorkForce Radio podcast…on the Educating from the Heart podcast, Representative Geraldine Thompson discussed her new legislation that will enforce laws requiring Florida schools to include Black history in their curriculum instead of just once a year on Martin Luther King Jr. Day…
A former child worker and labor activist from Bangladesh, Kalpona Akter is the founder and Executive Director of the Bangladesh Center for Workers Solidarity. You'll hear more from her on The Labor Link podcast…on the latest episode of The Gig Podcast, we learn what domestic and care work is, and its roots in exploitation and slavery…Judy Ancel is the host of the Heartland Labor Forum, one of the longest-running labor radio shows in the country. She talked with Empathy Media Labs about her origins as a rank-and-file union member, organizer, and troublemaker and her work as a labor educator and radio producer
Highlights from labor radio and podcast shows around the country, part of the national Labor Radio Podcast Network of shows focusing on working people's issues and concerns.
#LaborRadioPod @AFLCIO @BlackWorkTalk @radiolabour @DCLabor @AWFUnionPodcast @FloridaEA @empathymedialab @Heartland_Labor @podcastgig
Edited by Patrick Dixon, Mel Smith and Chris Garlock; produced by Chris Garlock; social media guru Mr. Harold Phillips.