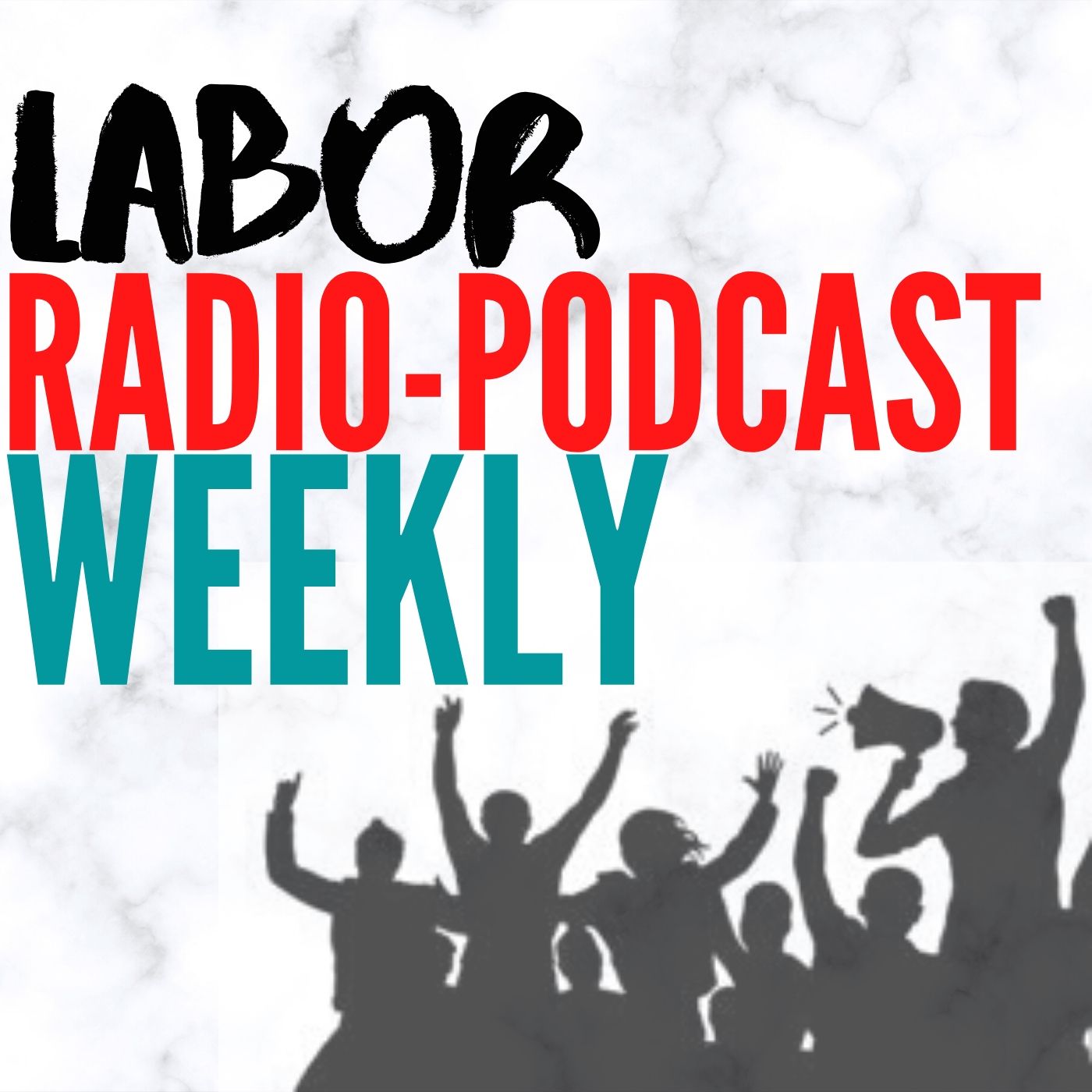 This week's show starts in Thailand with Sawit Kaewwan, the secretary general
of the State Enterprises Workers' Relations Confederation (SERC) on the Labor Link Podcast. Sawit has worked tirelessly to build solidarity between migrant workers and union workers in Thailand to improve workers' rights.
UnionDues is back with special guest Tom Grinyer, Chief Executive of the British Medical Association—the UK's doctors' union. Tom discusses their goal to balance the doctors' needs with those of their patients and how that mission has helped them throughout the pandemic.
For our last international show, the Solidarity Center's Podcast, features Rita Goyit from the Nigeria Labor Council. She talks about some of their creative and inspirational initiatives designed to fight against gender-based harassment in workplaces in Nigeria.
Back in the states, worker John Yougstun joins The Checkout and talks about the working conditions at his employer HelloFresh, as well as his and his colleagues' attempt to form a union, and the company's latest response to their efforts.
The AFL-CIO's State of the Unions podcast welcomes the new president of the International Union of Painters and Allied Trades, Jimmy Williams Jr. He highlights some of the pushback he has received for his advocacy of undocumented workers and the importance of a strong connected membership.
In honor of Latina Pay Gap Day, El Desvío features Irasema Garza, Attorney and Co-Author of a report on the pandemic's impact on Latina workers. She explains the invisibility of Latinas in the workplace, and the link between childcare and their wage gap.
And finally, with a Wisconsin dairy farmer who has lived through it all, A Better World Podcast traces the historical relationship between small dairy farms and government policies starting with Reaganomics and ending on Trump's USMCA deal. 
Highlights from labor radio and podcast shows around the country, part of the national Labor Radio Podcast Network of shows focusing on working people's issues and concerns.
#LaborRadioPod @empathymedialab @duesunion @SolidarityCntr @AFLCIO @checkoutradio @LCLAA @fairworldprj
Edited by Patrick Dixon and Mel Smith; produced by Patrick Dixon and Chris Garlock; social media guru Harold Phillips.