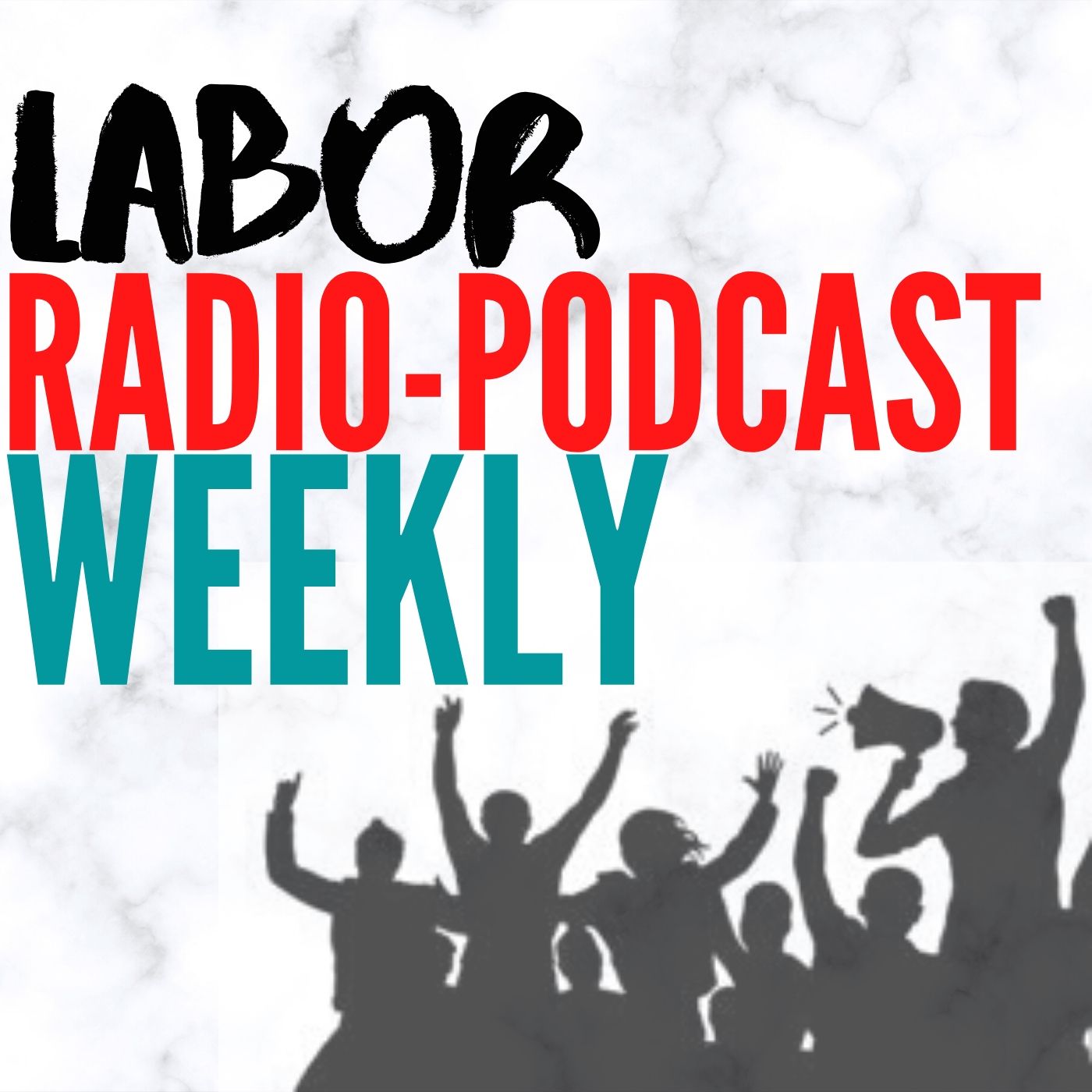 On this week's show, excerpts from some of the Network shows that focused
on AFL-CIO president Richard Trumka, who died on August 5.
In a year when we lost so many, it's still hard to believe that Rich – who walked so many picket lines, who thundered forth at so many rallies -- is really no longer with us. So it was a special honor to listen through the labor radio shows and podcasts that paid tribute to Rich Trumka, to hear the old stories and some new ones, and to hear his voice once again.
We begin with the AFL-CIO's own podcast, State of the Unions, which talked with a characteristically optimistic Trumka in 2018, followed by a 2020 Labor Day interview on America's Work Force Radio.
Then labor historian Joe McCartin, who been invited onto the August 5 Your Rights At Work show to discuss the 40th anniversary of the PATCO strike, reacts to Trumka's death that morning.
We go back to the State of the Unions podcast and America's Work Force Radio for thoughts on Trumka's life and legacy from Secretary of Labor Marty Walsh and The Nation's John Nichols.
Then it's out to the Northwest for reactions on the ground on the Working to Live in Southwest Washington podcast, and on Labor Express Radio, labor educator Steven Ashby casts a critical eye on Trumka's legacy.
Finally, we wrap up with the Labor History Today podcast, where Rich Trumka – who rose to national prominence when he led the 1988 Pittston strike – recounts how the mine workers won that historic strike.  
Highlights from labor radio and podcast shows around the country, part of the national Labor Radio Podcast Network of shows focusing on working people's issues and concerns.
#LaborRadioPod @AFLCIO @AWFUnionPodcast @DCLabor @SWWACLC @WLUW @DCLabor
Edited and produced by Chris Garlock; social media guru Harold Phillips.