Episodes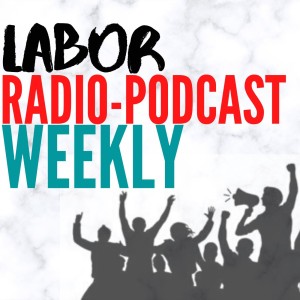 Friday Sep 08, 2023
Friday Sep 08, 2023
If you work seven days a week, 12 hours a day and don't make enough money to
pay the bills, you can talk to your boss, right? Not if your boss is an app. The global impact of app-controlled working conditions on "My Boss Is a Robot," the new Solidarity Center Podcast series.

Work Stoppage reports on the end of strikes at Wabtec and Leinenkugel, where workers have ratified new contracts after hard fought battles.

What is a union convention and why do unions have them? The Working to Live In Southwest Washington podcast explains.
Help us build sonic solidarity by clicking on the share button below.

Highlights from labor radio and podcast shows around the country, part of the national Labor Radio Podcast Network of shows focusing on working people's issues and concerns.
#LaborRadioPod @AFLCIO @WorkStoppagePod @SolidarityCntr @SWWACLC

Edited by Patrick Dixon, produced by Chris Garlock; social media guru Mr. Harold Phillips.