Episodes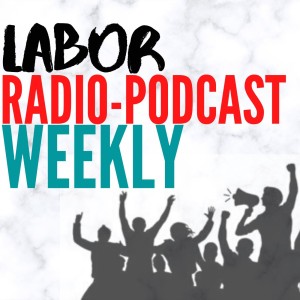 Friday Aug 18, 2023
Friday Aug 18, 2023
Clips from: Labor Week; You Are The Current Resident; America's Workforce Radio;
The Rick Smith Show; Voice of the People; Union or Bust; Union Strong; The Flight Deck

Help us build labor radio/podcast solidarity: click on the share button below!

Samples of labor radio and podcast shows around the country, part of the Labor Radio Podcast Network of shows focusing on working people's issues and concerns. Check them out, subscribe and spread the word!
#LaborRadioPod @AFLCIO @LaborWeek @NALC_National @AWFUnionPodcast @RickSmithShow @nysaflcio @UnitedPilots

Edited by Patrick Dixon & Chris Garlock, produced by Chris Garlock; social media guru Mr. Harold Phillips.