Episodes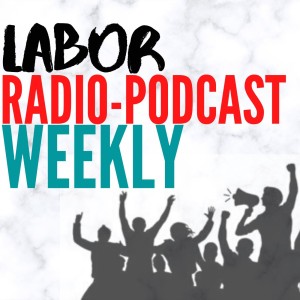 Friday Sep 01, 2023
Friday Sep 01, 2023
Union or Bust welcomes the Labor Queen herself, Lorena Gonzalez-Fletcher,
Executive Secretary-Treasurer of the California Labor Federation. They talk shop on unionism, what solidarity means to Gonzalez-Fletcher, and what work needs to be done to get out of this hole the country is in.

David, Greg and Richard talk about the UPS contract ratification and what is to come, on the Roswell Hub podcast.
From the PCTA FYRE podcast, the history and concept of striking in Florida.
In the seventh episode of the Alberta Worker Podcast's second season, Kim Siever interviews Jordan Wilkie, a firefighter in the Edmonton area and the leader of the Green Party of Alberta. Jordan talks about working as a float plane pilot, becoming a firefighter, choosing to lead the Green Party, and the importance of class solidarity. A few times, he tries to switch roles with Kim.

Please help us build sonic solidarity by clicking on the share button below.

Highlights from labor radio and podcast shows around the country, part of the national Labor Radio Podcast Network of shows focusing on working people's issues and concerns.
#LaborRadioPod @AFLCIO @ABWorker

Edited by Patrick Dixon, produced by Chris Garlock; social media guru Mr. Harold Phillips.