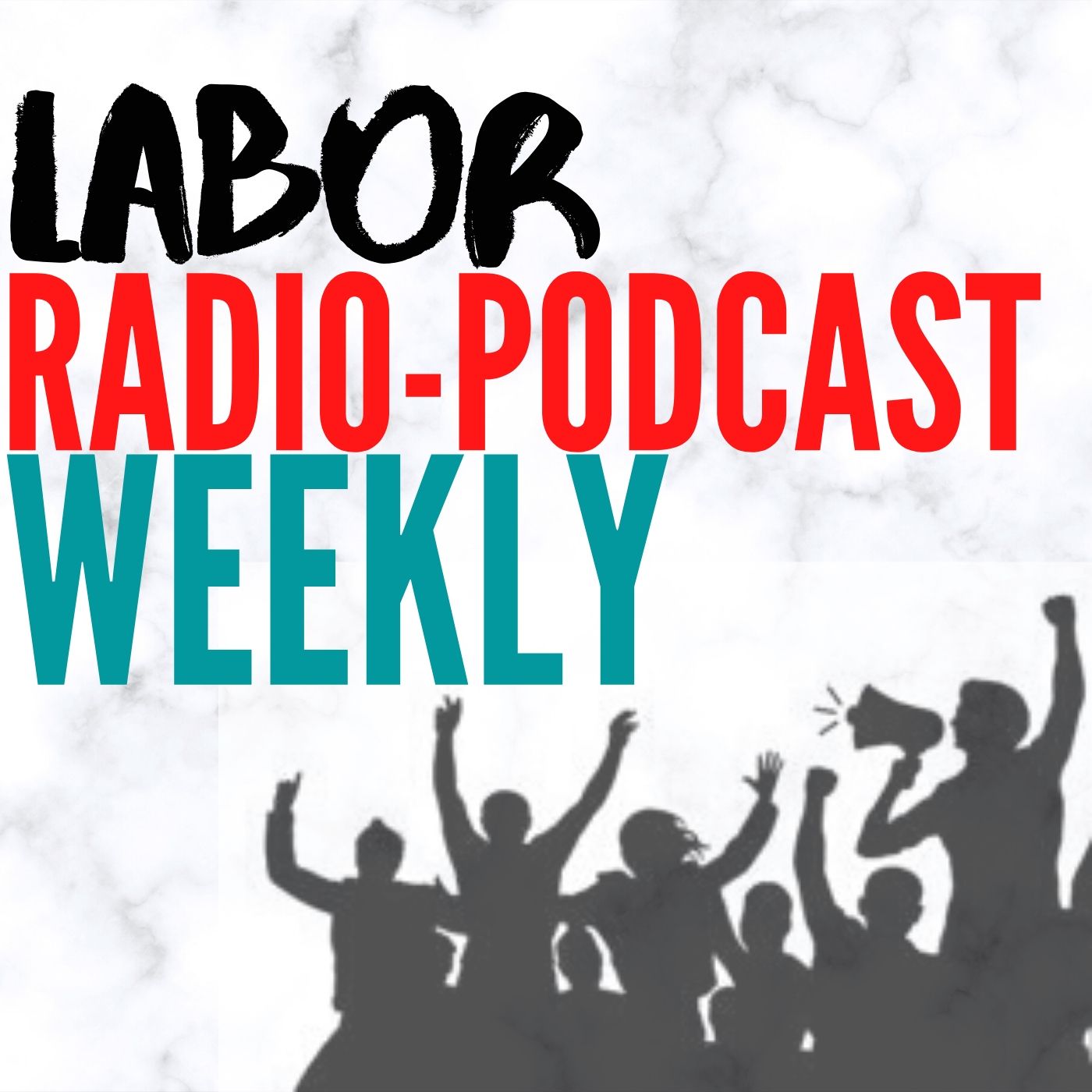 On this week's show, Building Bridges Radio reports from a late December rally for
Amazon workers in New York City…On the Belabored podcast, a discussion on the so-called Great Resignation, Striketober, and other developments in the labor movement in the pandemic era…
Then we take you to the ground level of the American labor movement with four brief excerpts from podcasts that either feature a guest from a local union or podcasts produced by local unions: UFCW Local 152 Assistant Director of Organizing Hugh Giordano talks with host Ed "Flash" Ferrence on America's Work Force Radio Podcast; we find out about challenges facing the leaders and members of UAW Local 2209 in Fort Wayne, Indiana on the local's podcast, Trucked Up; on the 141 Report, Machinist union leaders try out different communication tools to build membership participation; the construction industry has one of the highest rates of suicide of any occupation, yet the stigma of admitting mental health issues keeps many from getting the help they need: Breaking Ground, the podcast from Operating Engineers Local 3, explores the issue.
The AFT's Union Talk podcast explores how the right wing has used Critical Race Theory and the pandemic to drive a wedge between parents and teachers and how to rehabilitate that relationship; Heather McGhee, author of "The Sum of Us: What Racism Costs Everyone" on "Racism in our politics and in our policy making is why all of us can't have nice things," on the Heartland Labor Forum.
Heather Berg talks about sex, labor, and late capitalism on the Reinventing Solidarity podcast…The Art and Labor podcast tackles NFTs, DAOs, crypto currency and teleology, and, from the On The Job podcast, we find out about the historic Australian female labor activist who chained herself to a building in downtown Melbourne in 1969.
Highlights from labor radio and podcast shows around the country, part of the national Labor Radio Podcast Network of shows focusing on working people's issues and concerns.
#LaborRadioPod @AFLCIO @bbridgesradio @DissentMag @AWFUnionPodcast @UAW_Local_2209 @IAMDistrict141 @aftunion @Heartland_Labor @CunySLU @ArtandLaborPod @SaintFrankly @sallyrugg
Edited by Patrick Dixon and Mel Smith; produced by Chris Garlock; social media guru Mr. Harold Phillips.