Episodes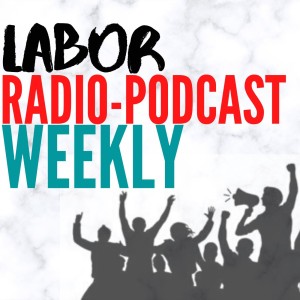 Saturday Jun 27, 2020
Saturday Jun 27, 2020
On this week's show we feature six shows that have recently joined the Network, which now has almost 50 members.
"I feel that I was destined to cut this film." Sidney Levin, who edited the classic labor film "Norma Rae" on Post, Coast To Coast, the podcast from IATSE Local 700, the Motion Picture Editors Guild.
"The company needs to figure out how to help us. Because you can't make money if your workers ain't healthy." J. Rich from Northern California's Teamsters Local 315, on the Thoroughbred Teamsters podcast.
"We need to protect families and frontline workers from cuts that make the current recession longer and more painful." That's from Stronger Together, a podcast from SEIU Local 503 in Oregon.
"Members are like 'you guys can hold meetings online too?'" Unify: A Young Workers Podcast, is based out of Toronto in Canada, which means our network is now international!
"I'll have people say 'Hey, I've been in for 30 years, I haven't gotten a pin.'" On The Break Time Breakdown, a podcast from Union Sheet Metal Workers SMART Local 110, we get the inside story on service pins.
"I thought we talk a little bit about the recent strike and the gains we made in the video game world." The UnionWorking Podcast provides a fascinating insider's view of unions and workers in the entertainment business.
Edited by Evan Papp of the Empathy Media Lab, a production house, artist's studio and an event space in Washington DC with a focus on labor, political economy, and art & culture. Produced by Chris Garlock; chris@laborradionetwork.org. Social media guru: Harold Phillips